Powerheart G3 Battery

$420.00
Product ID: 9146-001, 9146-102 and 9146-202 (all same)
New Yellow IntelliSense Long-Life Battery for Powerheart AED G3 by Cardiac Science. Four-year factory warranty. 
Cardiac Science Powerheart® AED G3 Battery (Yellow)
Part #: 9146-302
This battery is approved for use in the following models of Powerheart AED G3 Plus: 9390E, and 9390A devices shipped after April 12, 2004.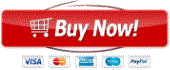 Best price online!