Learn how to save your pet's life. Get pet cpr and first aid certified in one day.
Learn PET CPR and First Aid Skills to save your dog, cat or puppy! Are you prepared to help save your pet in any emergency?
Feel comfortable being a new parent, mom, dad, foster parent, aunt, uncle, babysitter or animal lover or "pet parent". Learn how to do cpr and choking and heimlich maneuver at our office or in the comfort of your own home on humans and pets. We are accredited, licensed and insured and have been teaching American Heart Association (AHA), ASHI and Red Cross certifications for over 19 years.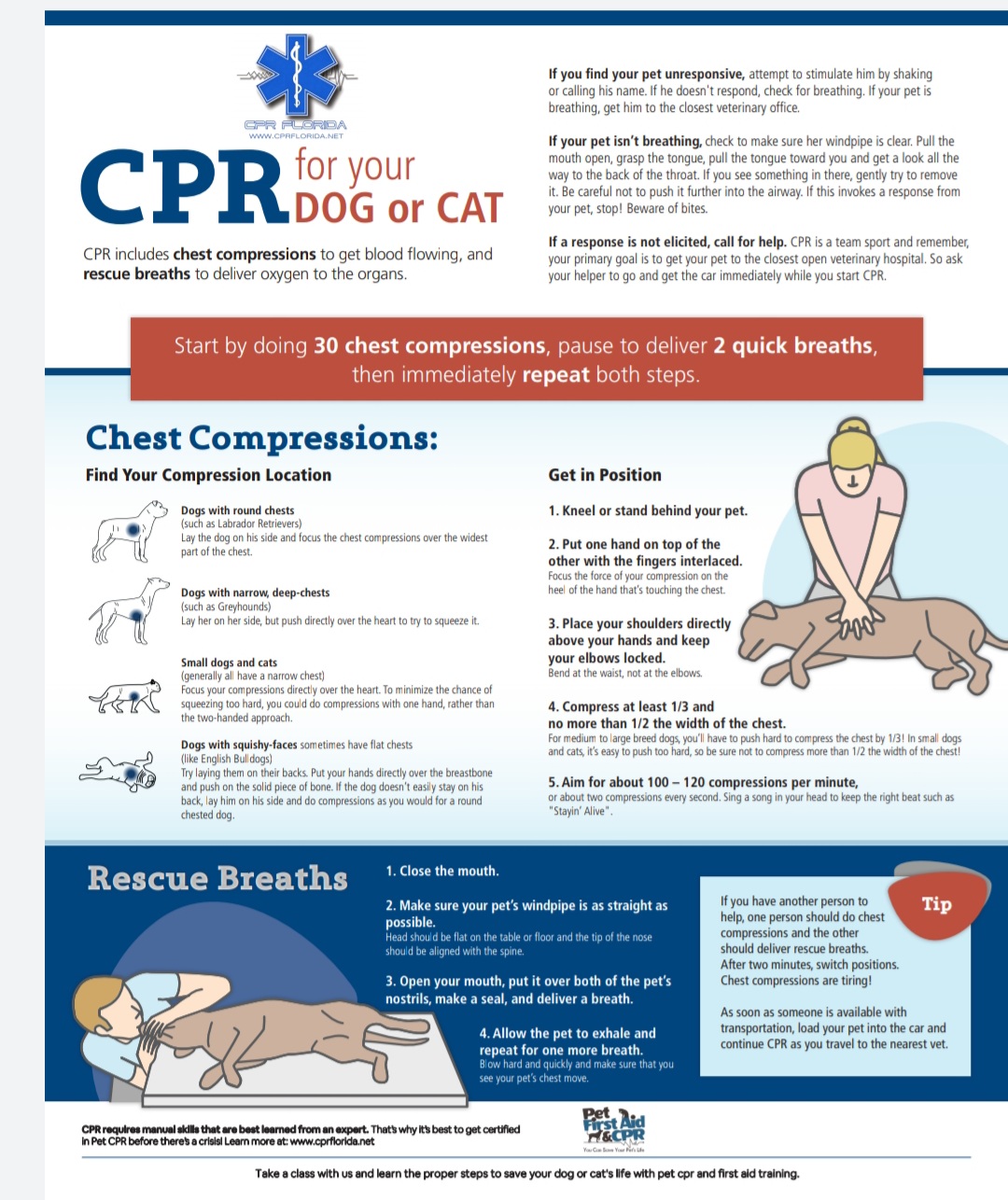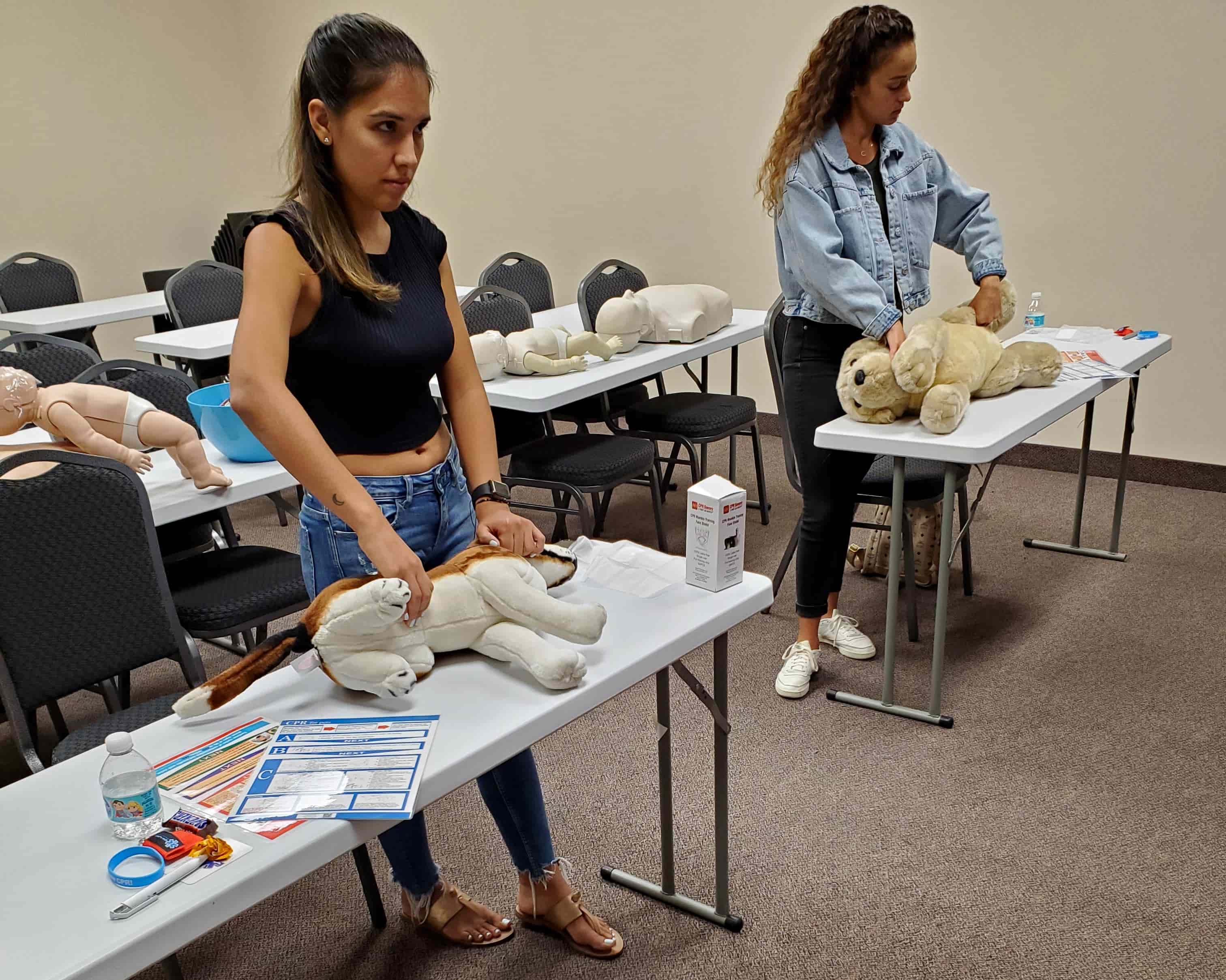 If your dog has a pulse but is not breathing, you can perform artificial respiration. In humans, it is mouth to mouth. In dogs and cats and puppies, it is mouth to snout. If your dog or cat does not have a pulse, you will need to do CPR, or Cardiopulmonary Resuscitation, which is a combination of artificial respiration and chest compressions. How far you go down for compressions or squeezes depends on the size of your cat, puppy or dog.
Dates of classes: To set up a pet cpr and first aid class for your animal, email us at info@cprflorida.net or see a few dates listed here and you can also visit our main pet sites at www.pet-cpr.com and www.petcprandfirstaid.com
We are licensed and insured and have offices in Miami, West Palm Beach, Pompano Beach, Coral Springs and Fort Lauderdale. If you do not see a date or class you need, make sure you email or call us. If you prefer, we will come to your own home or office in Florida.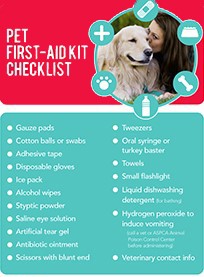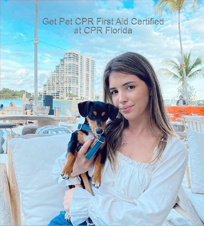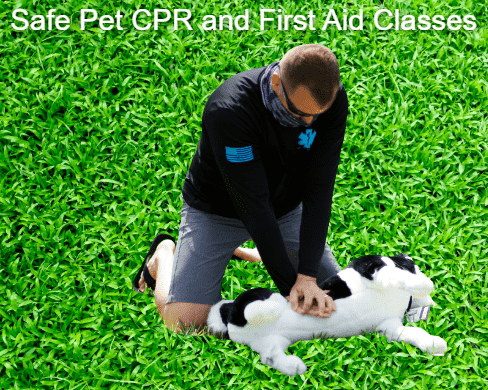 CPR Florida has taught over 183,000 students and is ranked as a top CPR Training Site for 19 years in a row. Our students love learning both human and pet cpr and first aid skills to save their dog, puppy, cat and canine. We are licensed, insured and are an authorized provider of American Heart Association, Red Cross and ASHI Human and PET courses.
Main Phone: 888-388-9250 Main Email: info@cprflorida.net